About AZSensco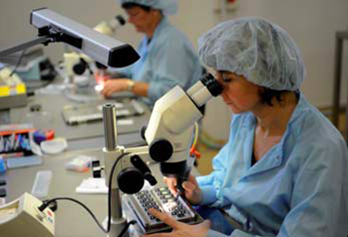 AZSensco is a US based company that designs and manufactures pressure, force, temperature, and position sensors.
Engineering and manufacturing work together to ensure timely implementation of OEM customer design changes. As a privately held company, we leverage our knowledge of the various sensing technologies to save companies time and money.
25 years of experience in high temperature semiconductor product development and precision sensing applications affords AZ Sensco the ability to design unique sensors not available in the market today. AZSensco also customizes our standard products to fit your specific OEM applications.
Our sensors are acquired by end users or Original Equipment Manufacturers in a variety of applications and industries.
Our Mems-based Wet-Wet low cost board level pressure sensor solutions provide a unique industry solution. ​
The proven 175 degree C Pressure transducers solve the most challenging down-hole oil/gas and heavy industrial applications.
The differential pressure sensor design provides a much needed solution for the marketplace. US based engineering and manufacturing allows for custom solutions in a matter of weeks.